Holiday Chaos
Good day my lurking lurkers! Hope you had a wonderfully energy draining time during the crazy holidays, I sure did. Have you recovered from your New Year's Hangover yet? I'm not quite sure if I am over it myself.
Part of me is glad the holiday season is over. It was different this time, compared to other years. And I've had my share of depressing Christmas celebrations a plenty… But somehow, like with everything else in 2017, Christmas was basically like a 3 days long lasting rollercoaster of chaos and mayhem. A time of overspending in finances and draining the pool of energy until it's fully depleted.
But… It was good, for sure it was. I went to 3 churches to celebrate Christmas. Of which 1 was of course my own little Indonesian church in Amsterdam, where me and the church and took the stage. I was trying hard not to come across as a stressed-out wack-job and most of the people seemed to enjoy the Christmas Service. We had of course message brought by the pastor, music brought by an Iranian choir and our own Indonesian choir. There was music, there was dancing, a time to get to know old friends and new friends and  enjoy spicey Manado food but most of all, to once again experience how Indonesians love to explore the flexibility of time…. I didn't even realize until I got home, that I had been wearing my skirt backwards the entire time… But hey whatever, it was all good.
Wow, what did it all go by faster than one could blink an eye! What followed were family-get-togethers and workdays with crazy impatient angry customers. Oh what a wonderful time it was. But thank God; before we knew it, the last day of the year 2017 was at hand.
Now it's day 2 of the year 2018. I totally skipped yesterday. As in, I spent most of that day sleeping. So actually, today feels almost like the actual 1st day of the year.
Do you make New Year's resolutions?
Like many dipskittles out there, I've made some New Years Resolutions to challenge myself with for 2018. Because it's the thing to do; to torture oneself with the "New Year, New Me" trend of the season.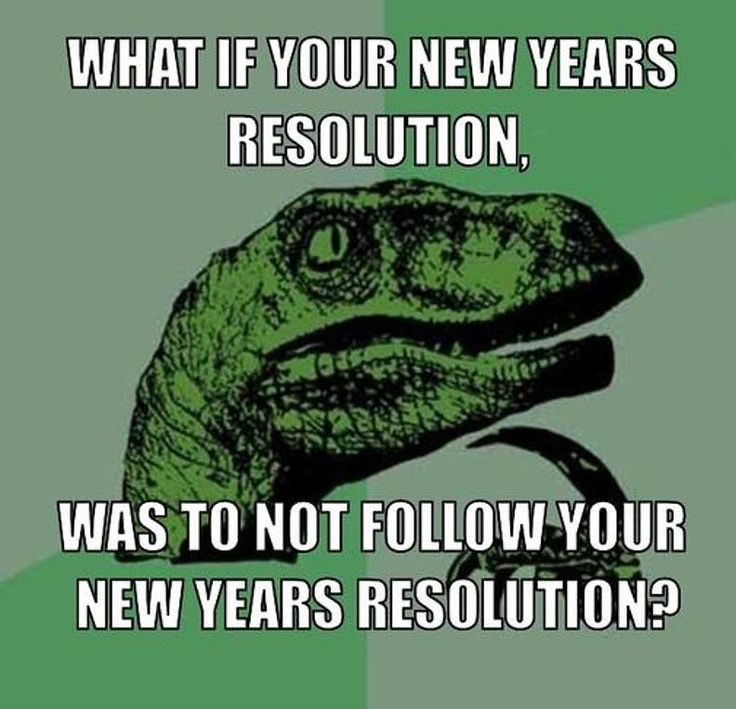 The ancient Babylonians are said to have been the first people to make New Year's resolutions, some 4,000 years ago. A similar practice occurred in ancient Rome. For early Christians, the first day of the new year became the traditional occasion for thinking about one's past mistakes and resolving to do and be better in the future. In 1740, the English clergyman John Wesley, founder of Methodism, created the Covenant Renewal Service, most commonly held on New Year's Eve or New Year's Day. So the origins of making New Year's Resolutions goes way back and even has a religious roots.
It's been said that: Only 8 percent of people actually keep their New Year's resolutions, according to one commonly cited statistic. There are many reasons people can't stick to their resolutions, from setting too many of them to getting derailed by small failures.
My Nifty New Years Resolutions
Stop eating meat
Exercise more
Smoke less
It's not a big list, but I think it's more realistic than the list I had last year. Somehow we always tend to hope for new great things to happen in 2018. Although winning a 6 figure amount of money wouldn't be unpleasant, I don't think it'll happen this year either. Nope, I'm just hoping for small realistic things now…. I hope for my parents to both be as healthy as possible, my grandmother to be able to celebrate her 96th birthday and to at least be able to pay my bills this year too. And if it's possible, to maybe have a trip to some place overseas, preferably somewhere sunny. But we'll see… We'll see, won't we?
How about you? What do you hope for in the upcoming days of the year 2018?