At the end of each year, I like to share my Favorite Songs o' the year Playlist right here on this poor excuse of a blog. Some bands would somehow always be present in my top favorites lists, but I also love to discover new musicians and sometimes those new musicians would end up in my all time favorites of the year playlist as well It's fun, listening to music and trying to figure out what song had the most impact on me in that specific year. And every year so far, I've done this with lots of fun.
But… This year was different. Reflecting back to my favorite tunes of 2017 was quite an emotional rollercoaster. Musically, the first months of 2017 were basically in the theme of my 2 all time favorite rockbands.
Papa Roach and Linkin Park both have dominated my music playlists for almost 2 decades now. Earlier this year, both bands released a new album on May 19th. Both bands did a world tour to promote their new album and I have had the pleasure to see both bands live this year. Unfortunately, one of these bands never got to finish their world tour and will never be the same again 😦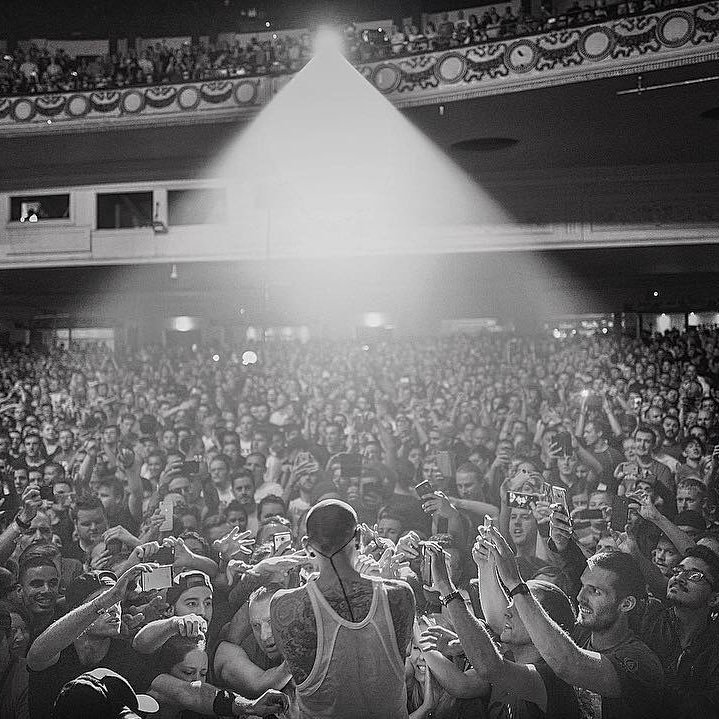 It is now exactly 5 months ago since the lead singer of Linkin Park died in July 2017. It broke the hearts of many. It broke the hearts of his family, his bandmates, his friends and his fans all over the world. A lot of them still in mourning.
Somehow, the music lover in me went numb for a while, like it had died a little. Because whenever I'd feel down or whatever, I'd resort to a good old Linkin Park song and feel better. But now I would just feel more broken. My Spotify playlist of 2017 I made, made reflect the legacy left behind, the tragedy of this year, the fact that there will never ever be a new Linkin Park song with Chester Bennington singing in it. It took me a while to be able to open my Spotify app again. Just reading the songtitels alone in the playlists would make me cringe.
In October, Linkin Park and Friends did a tribute to Chester Bennington's life. It was heartbreaking and so brave of the band to do this. The crowd was just amazing. And each vocalist that took the stage did what they could, but all showed that nobody will ever sound like Chester. It was the first time since months to hear the One More Light album again, to hear Linkin Park music.
Part of me has hope that Shinoda picked himself back up again and that there will be a future for the band with him as the only lead vocalist. He seems to be doing better and is more active on social media again, doing interviews, sharing live-streams of his latest ventures in his studios. Recently, Linkin Park released a live CD of the One More Light tour, dedicated to their fallen brother that kicked us all right in the feels again. There was an online Listening Party for fans world-wide to check out the live CD, organized by a bunch of fans. To surprise of many, Mike joined in too. Poor guy was trying to keep his cool. After a while he just went offline abruptly and later on twitter admitted that listening to Chester kicked him in the feels. Poor guy. Darned feels. But the support in the LP family is strong.
The end of 2017 is almost in sight. Just a few more days to go. What the future holds, nobody knows.  The scars of life fade with time, but some will leave an imprint to remind us of what once was. With every high and every low, we learn to let go and force ourselves to accept that life goes on.
With the end of the year in sight, I've tried to finish my top 2017 Playlist. And I will share it here. Just like I've done so with previous Spotify Playlists each year.