It is Saturday. The chairs in my backyard were blown away because of the strong winds we've had last night. It's great, this way my backyard looks even more unkempt as it did before and that is just the goal I had for it. Because with an unkempt backyard you are sure that neighbors will try to avoid you. For someone who prefers to be alone, that's just fantastic!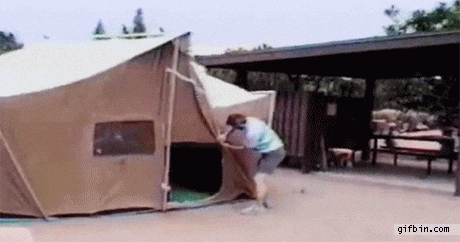 Anyways.
Here in the land of wooden shoes a lot of people are excited for the finals of the Eurovision Songfestival, which is held in Rotterdam. It's been a while since The Netherlands actually won the Eurovision Songfestival and hosted the show. But then Duncan Laurance came with his song Arcade and it blew everyone away. What a great song that is:
Tonight, Duncan Laurence was supposed to perform during the Finals of Eurovision Songfestival 2021 with a new song. Unfortunately the poor guy is corona positive and will be in quarantine. What bad luck. They could maybe have him perform from somewhere else, kind of like a zoom meeting or whatever. But there's nothing certain about it now. We will just have to wait and see what they will do during tonights Finals show.
Last Tuesday and Thursday were the semi finals of the Eurovision Songfestival 2021. Watched both days with my brother and mother. After a year of being in lockdown, with the only exciting public event being a visit to a local grocery store, this was just so much fun to watch together. A lot of Eurovision Songfestival songs can be a bit cringy. But non-the-less, it is entertaining.
Personal favorites this year for me are; Malta represented by Destiny with her song Je Me Casse, Ukraine represented by Go_A with their song Shum and Finland represented by Blind Channel with their song Dark Side. But as a Dutchie, I of course am cheering for Jeangu Macrooy with his song Birth Of A New Age.
Here is a playlist with all the contesting acts of this years Eurovision Songfestival:
What I find extra exciting about the song by Jeangu Macrooy, is that he sings the chorus in the Surinamese language. Translated it means : "You cannot break me". A powerful message with an upbeat sound. A nice change from all the other songs you hear during the whole contest.
The song Birth Of A New Age has already reached number 1 in Suriname. Hope tonight during the finals of Eurovision Songfestival, that the song will convince Europe too.
Well then. I'm all set for the show this Saturday night. Got my bubblies and my snackity-snacks too. Are you going to watch the Finals of Eurovision Songfestival 2021 too? Whatever you will do, hope you have a lovely Saturday.