Boris the Sock shook up the fandom when he took over Mike Shinoda's Facebook account a few days ago. What followed were interesting DM's on Facebook Messenger. Boris the Sock claimed he and his accomplice Miss Oatmeal to be working on the best music video the world has ever seen.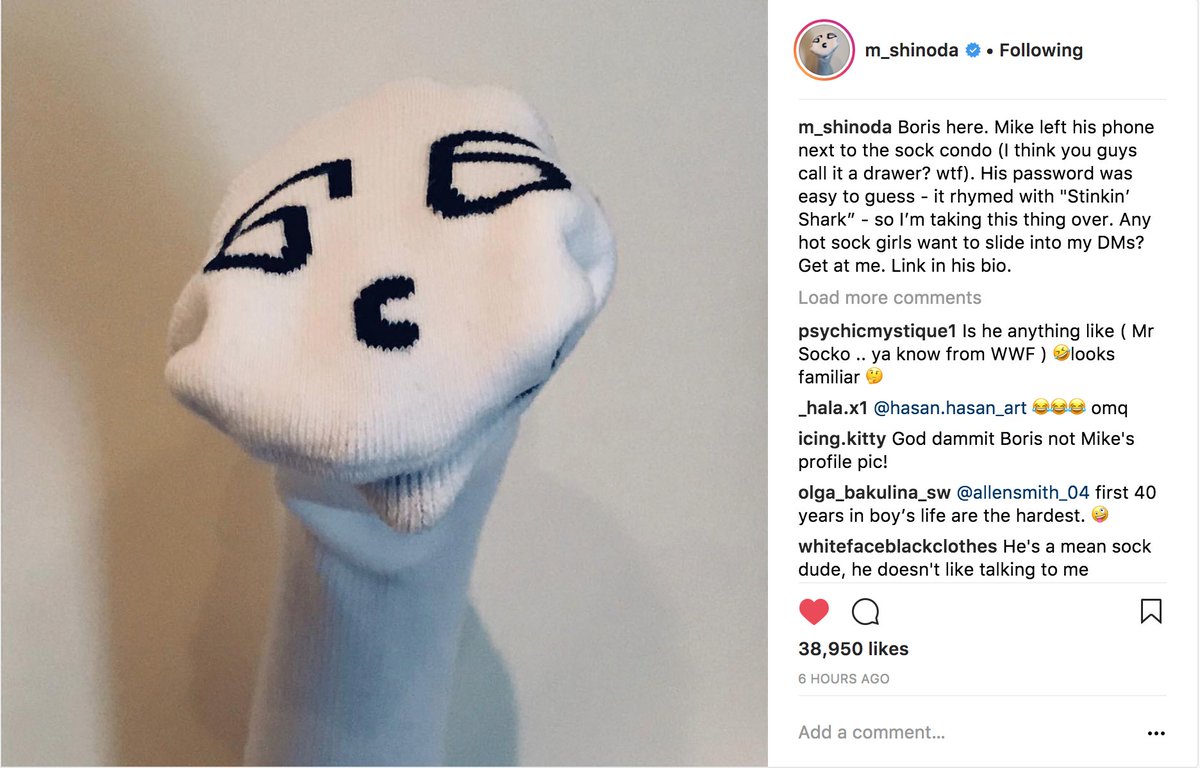 Those that took the time to get up and close and DM'd through Facebook Messenger with this Boris the last couple of days, were treated with some of the most hilarious conversations, gifs and pictures. And snippits of the world's greatest music video that was still to be made.
Conversing with Boris was both hilarious and disturbing. Was it Mike drunk on ketchup? Or was he really overtaken by these ghostly socks? Whatever it was, it was a lot of fun!  But all fun things come to an end eventually.
And then, (today) on Friday 8th of June, Boris slipped this last message via FB Messenger:
The video is out there now. And my goodness, it is brilliant! The lyrics to Ghosts however is deep and layered like any other of Mike Shinoda's new songs. Makes you want to cry, but also want to smile. Because on the one hand you're glad he is trying to go on with his life but at the same time it's hard and sad.
On a lighter note: I kind of hope that we will see more of Boris and Miss Oatmeal. If all else fails, Shinoda could always start a Sock Puppet show. I think it will do well among kids of all ages. What do you think?