Last night my little brother and I finally saw Papa Roach live on stage in Tilburg, The Netherlands. What a night it was; such a stupendous experience!
We always manage to reach the front row of each concert we go to. Rock concerts also means mosh pits, which is lots of fun to see but we rather not be in the middle of. Another bonus of hanging on the front row barricades: Being up close to the stage. Close enough to actually have eye contact with the band.
These guys know how to rock! Great energy, great vibe and omg I just want to go and see them perform again! Frontman Jacoby Shaddix had undergone surgery on his vocal chords only weeks ago, but he sounded pretty darned good. The crowd loved every moment as songs from the new album Crooked Teeth and a mix of their older material was played. A mosh-pit galore, so wild that at one point Jacoby Shaddix decided to join the crowd!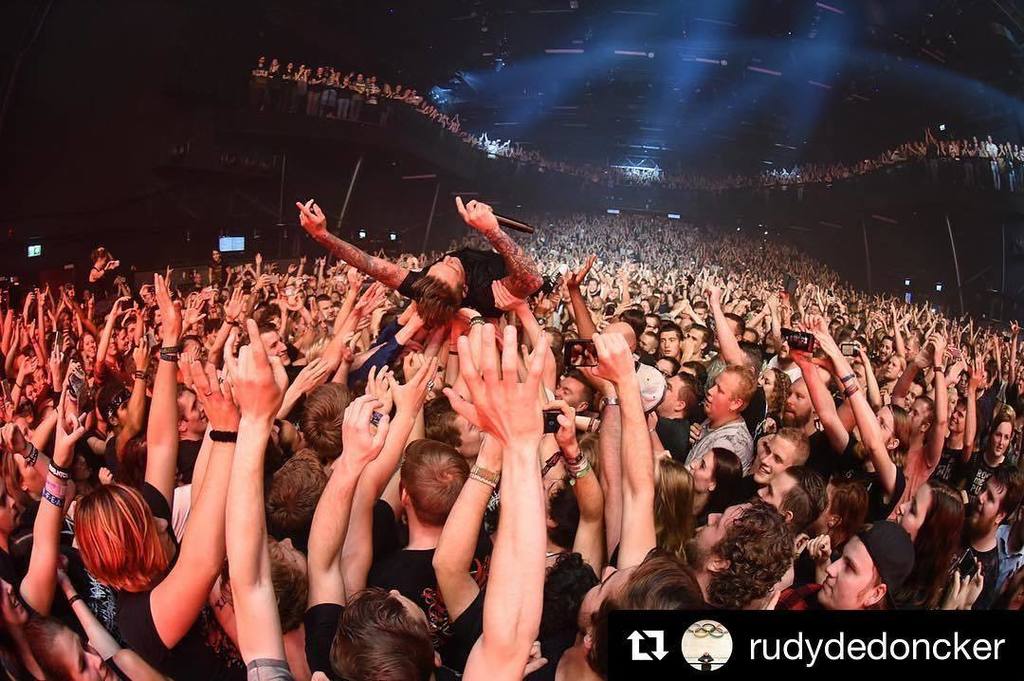 Words just seem to fall short to express what an amazing night it has been. Unfortunately my smartphone camera wasn't working.  I wish I could've snapped some pictures of this UNBELIEVABLE night. But thankfully my brother made pictures, though. Hopefully he'll send me some later this weekend and maybe I can add some here in this blog.
I'm glad that my brother and I share the same taste in music and it's great to be able to attend live shows of our favorite bands. There were mixed emotions, though. Earlier this year my brother and I went to see Linkin Park live in Amsterdam. Exactly a month after that specific concert, Chester Bennington died…
Papa Roach has been performing their own little tribute for Chester Bennington on each show in Europe thus far. And of course they also did this during their show in Tilburg last night. I promised myself not to cry. Truth is that I still to this day can't listen to a Linkin Park song without feeling a bit sad… And so when Papa Roach played their own version of In The End, I couldn't help but shed a tear. Also because it reminded me of how Chester was standing on a stage only meters way just like Jacoby Shaddix was last night.
Would love to write down more about this amazing show I went to, but will do that hopefully later. So busy right now with prepping for the next activities I have to endure.
They say a picture can say more than a thousand words. Thank goodness for other fans with smartphones who were able to film bits of of the show: